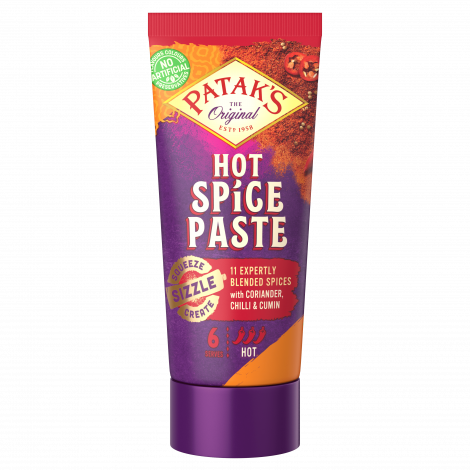 Hot Squeezy Spice Paste
11 expertly blended spices with coriander, chilli and cumin.
Energy:

824kJ/199kcal

Fat:

12g

Carbohydrate:

12g

Protein:

4.7g

Salt:

4.3g

---

Mixed Spices (29%) [Coriander Powder (10%), Paprika Powder (7%), Chilli Powder (3%), Cumin Powder, Spices], Water, Tamarind Paste, Sunflower Oil, Salt, Acidity Regulator (Acetic Acid), Corn Starch, Garlic Powder.

Allergy Advice

May contain nuts, peanuts and mustard.