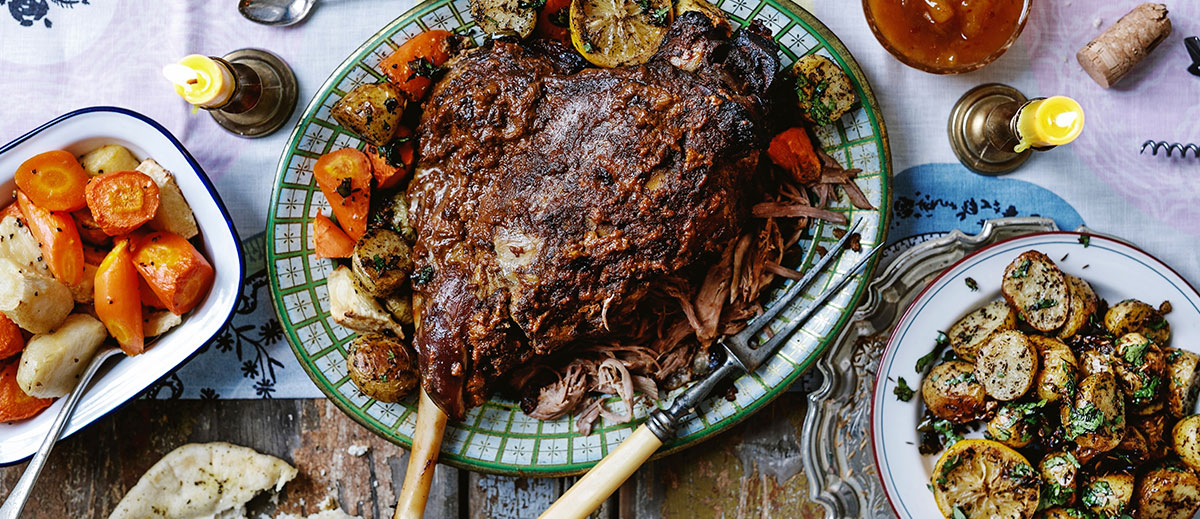 Pot roasts, stews, soups and curries: all the one-pot-wonders we love to eat! But sometimes, it's impossible to take the time to stand over the stove, stirring and simmering. That's where the trusty slow cooker comes in, bubbling away for hours on end and gently doing the job for you.
While slow cooking is super simple, we don't think of it as a shortcut; rather, it's an easy way of cooking Indian food well. Of course, an added bonus is that all these recipes will save you time and effort – but the depth of flavour delivered through this method is what really makes slow cooking a winner.
Even better, there's minimal prep required, and we adore the fact that we can go about our day knowing that the slow cooker is doing all the work! From veggie delights to meaty treats, our favourite slow cooker dishes are easy to make and full of big flavour. And don't worry if you don't have the right kit – all these dishes can be adapted for slow oven cooking, too.
A staple in our house is this moreish
Dal Masala
: comfort food at its finest. Our recipe combines paprika, cumin and coriander with tomatoes and lentils for a mouth-watering meal. Our Madras Spice Paste really transforms humble lentils into a delicious dinner. Just add some fluffy rice and a dollop of your favourite Pickle or Chutney, and this meal is as close to perfection as you can get.
Do you like things with a little bit of a kick? Then our Chickpea Curry is for you. It's loaded with the flavour of chilli, garlic and 11 punchy spices from our fiery Madras Paste Pot. There really is nothing more satisfying than this hearty curry on a colder evening, or when you're looking for something that little bit more filling.
Another goodie for the slow cooker is this vegetarian recipe. Gobi Mussallam uses our two most popular Spice Pastes – Tikka Masala and Korma – to combine the delicate nuttiness of the Korma spices with the more tangy and spicy elements of a Tikka Masala. Totally delicious and full of veggie goodness!
For something a little bit different, why not try these Curried Pulled Pork Brioche Buns. Using our Tikka Masala Paste Pot, the mix of spices injects warmth and flavour into this classic, giving it a proper Indian twist.
Lastly, if it's a show-stopper you need, our slow-cooked lamb shanks are succulent, flavoursome – and absolutely delicious! They take a bit of time to make, but they are worth it. Made with our Rogan Josh Spice Paste, this dish is enhanced with a delicate balance of paprika, fennel and pepper, with the perfect subtle kick of heat.
Each of these meals is a treat to cook and even more enjoyable to eat. Try them out for yourself – whether cooking for a crowd, a family or for two, slow cooking is an easy way to make a meal worth sharing. Just don't forget your naans and fluffy rice!
Let us know if you try out any of these recipes and be sure to tag us if you share any on Facebook, Instagram or Twitter.